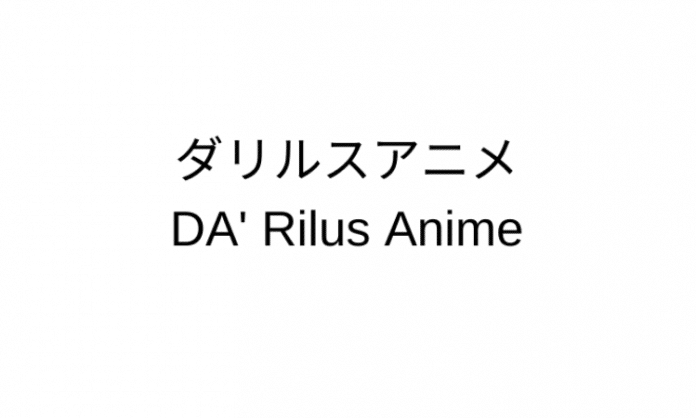 Explorers,
Today we set sail to the islands of Japan in search of Anime treasure. Our shop today was built by Halin Arilus to help fellow anime lovers discover unique items of their favorite shows and childhood nostalgia. Halin currently lives in Japan and discovered that there are Japanese specific anime collectibles and items that fans around the world were willing to pay top dollar for. That led to the creation of DA' Rilus Anime.
One thing we love about this store is the personal notes you will often find next to various items. It brings a sort of connection to these lifeless products that is otherwise lacking in most modern ecommerce shops. Halin says that if there is a Japanese-specific anime product you want, just send a request through the website and he will do his best to find it for you.
For those seeking a personal tour of anime product selection and a personal friend on the Isles of Japan, this is your store.
Store Vitals
Store Name: DA' Rilus Anime
Store URL: https://darilusanime.com/
Price Range: Budget, Affordable
Product Types: Lifestyle, Fashion, Toys, Phones & Accessories
Design Selection: Non-unique designs
Origin of Products: Japan and China
Store Location: no physical location
Ships to: Worldwide
Coupons Offered: Yes via their website, email newsletter, and third-party sites
Provides a Return Policy or Guarantee: Yes
Language(s): English
Dropship Store: Yes – (some items may be shipped directly from a factory)
Store Interview
Magellan: Starting an online ecommerce store is hard work, tell us why you started your own shop and about the process of starting.
DA' Rilus Anime: I grew up with anime. It was and still is part of my life. I continue to keep up to date on new series, manga, and such that resonates with my childhood. Even though I am older now I still want to spread the culture that anime has created. I am currently living in Japan and was amazed at everything, this is the hub, every show I ever watch was inspired by everything that I saw around me. I saw some anime based merchandise in a store, I sent it to my cousin and he was like hey man that product is Japan specific how much is it I'll pay you to buy it for me. They have never released it in the US. So I thought if he, someone I grew up with that loves anime as much if not more than me, then there are others who would love this as well. The store was a year in the making. I kept thinking what should I put out, what would others like, what would be the best platform. I kept thinking and thinking throughout the year. Work kept me in and out of Japan so it was all just planning. Then I thought one day I just need to do it. I just started 4 days ago and receiving a lot of traffic so that helped me in thinking that I have people that support my vision.
M: What type of products do you carry?
D-Anime: My products at the moment are a mix between dropship and shipping. At the moment I am a new site but I don't know exactly what my audience would want except for the regular graphic T's, memorabilia, and figures. I want to get to the point my customers can request a specific item that is in Japan and I can go get it for them.
M: What makes your ecommerce shop unique compared to all of the others?
D-Anime: I tried looking for other anime stores such as this but they were few and didn't have any real character in my opinion. The only well done ones were from the actual anime studios and such. I want to be a known name around the anime community as a trusted site to get what you need and if not I will get what you need.
M: What are some of the best selling products on your site / most popular categories or products?
D-Anime: Some of our most popular products are